Office Hours
Sunday
Closed
Monday - Friday

8:00 AM

-

5:00 PM

Saturday

9:00 AM

-

12:00 PM
Access Hours
Sunday - Saturday

6:00 AM

-

8:00 PM
Size

Unit Details

Price

Storage, Outside, Rollup Door

Second Month Free(Exp: 2023-01-31)

Storage, Outside, Rollup Door

Second Month Free(Exp: 2023-01-31)

Storage, Outside, Rollup Door

Second Month Free(Exp: 2023-01-31)

Storage, Outside, Rollup Door

Second Month Free(Exp: 2023-01-31)

Storage, Outside, Rollup Door

Second Month Free(Exp: 2023-01-31)

Storage, Outside, Rollup Door

50% Off First 3 Months(Exp: 2023-01-31)

Storage, Outside, Rollup Door

Storage, Outside, Rollup Door
Facility Amenities
RV, Car, and Boat Parking
Storage Units in Chino Valley, AZ
Fort Knox Self Storage was established in 2005 with the goal of providing more space for residents, students, RV owners, and those who are simply looking for a safe place to store their stuff. In fact, we added another paved storage lot with many options for covered RV/boat/vehicle parking, so don't hesitate to check it out online. You can reserve your unit from anywhere with internet access.
If you're having a hard time finding quality self storage units anywhere in Prescott and the Chino Valley area, have no worries. Our units will help you manage your schedule so that you can help your family make their move in a timely manner. Even if you're riding solo, our services will allow you to save time by using a safe storage spot for your items near your home. Our managers will help you find a reasonable solution for whatever you need to move!
Located in 2535 N Hwy 89 in Chino Valley, AZ
Fort Knox Self Storage is next to Earthworks Landscape and Supply on North Highway 89. Our convenient location allows us to serve many communities with our self storage units, including Chino Valley, Prescott Valley, Paulden, Cottonwood, Williamson, Ash Fork, Clarkdale, and Prescott, AZ. We'll make it very easy to move in and out of your unit!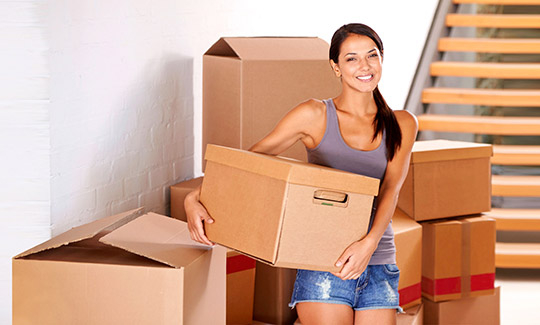 From downtown Chino Valley, AZ:
Head north on AZ-89 N toward Road Runner Rd

Pass by Dollar General (on the right)

At the traffic circle, continue straight to stay on AZ-89 N

Pass by McDonald's (on the left in 0.2 miles)

Turn right

Fort Knox Self Storage will be on the left
From Prescott Valley, AZ:
Head west on Spouse Dr toward E Tracy Dr

In 1.8 miles, turn right onto N Glassford Hill Rd

In 1.5 miles, use the left 2 lanes to turn left to merge onto AZ-89A S toward Prescott

Merge onto AZ-89A S

In 3.5 miles, take exit 317 for AZ-89 toward I-40/Prescott/Chino Valley

Keep right at the fork, follow signs for Airport/Chino Valley and merge onto AZ-89 N

At the traffic circle, take the 2nd exit and stay on AZ-89 N

At the traffic circle, take the 2nd exit and stay on AZ-89 N

In 3.8 miles, at the traffic circle, take the 2nd exit and stay on AZ-89 N

At the traffic circle, take the 2nd exit and stay on AZ-89 N

Pass by Dollar General (on the right in 3 miles)

At the traffic circle, continue straight to stay on AZ-89 N

Pass by McDonald's (on the left in 0.2 miles)

Turn right

Fort Knox Self Storage will be on the left
Head south on AZ-89 S

In 6.8 miles, at the traffic circle, take the 2nd exit onto AZ-89

Turn left

Fort Knox Self Storage will be on the left
Head north on S Main St toward E Mingus Ave

Turn left onto E Mingus Ave

At the traffic circle, continue straight onto W Mingus Ave

Turn right onto AZ-89A S

At the traffic circle, take the 2nd exit and stay on AZ-89A S

In 4.7 miles, turn left onto Jerome Ave

Turn right onto Main St

Turn left onto AZ-89A S/Clark St

Continue to follow AZ-89A S

In 19.6 miles, make a slight right to stay on AZ-89A S

In 6.3 miles, take exit 317 for AZ-89 toward I-40/Prescott/Chino Valley

Keep right at the fork, follow signs for Airport/Chino Valley and merge onto AZ-89 N

At the traffic circle, take the 2nd exit and stay on AZ-89 N\

In 3.8 miles, at the traffic circle, take the 2nd exit and stay on AZ-89 N

At the traffic circle, take the 2nd exit and stay on AZ-89 N

Pass by Dollar General (on the right in 3 miles)

At the traffic circle, continue straight to stay on AZ-89 N

Pass by McDonald's (on the left in 0.2 miles)

Turn right

Fort Knox Self Storage will be on the left
Check Out What Our Customers Are Saying